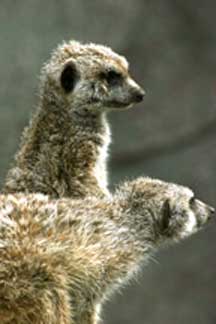 Kansas City Zoological Gardens
Kansas City, Missouri
Click here for our Kansas City Zoo page.
The Kansas City Zoo is one of our favorite zoos. The zoo is a good 200 acres in size and has a great variety of animals. We enjoyed getting up close and personal with kangaroos in Australia and were fascinated by the white tiger in Asia. The crown jewel of the Kansas City Zoo, however, is Africa. From the moment we passed the African elephants and crossed over the Blue River we knew we were in for a treat... (read more here)

Bringing the Kids to the Zoo
The zoo is a great place for kids, and each zoo has a different experience. Whether you are looking at the animals, seeing a show, or exploring the children's zoo there's something for everyone at the zoo! More tips for bringing your kids here...